Freshly Baked Cupcakes for your Celebration
Available to Order or Eat In
Teas, Coffees, Milkshakes, Lunches, Sweetshop
Where there's tea, there's home.
Croeso, Welcome to my beautiful teashop, Teacups and Cupcakes in the heart of Cathays, Cardiff. Originally known as Emma Janes Cupcakes which was created by Emma in 2011.
I am Claire the proprietor who bought the business in May 2016. It was a dream of mine since being a little girl to have my own teashop. It is a pleasure to continue baking great cupcakes in Cathays and now to put my personal touch to the teashop.
I am farmer's daughter from Dorset and I believe by using local, quality ingredients you create the best bakes. At Teacups and Cupcakes you will see some Dorset themes as well as my love for my Welsh home where I have lived for over 13 years. Please come and visit Teacups and Cupcakes where a warm welcome awaits customers old and new.
Experience Dorset tea in my fine Sadler teapots and enjoy a homemade signature cupcake or two. I also bake for any celebration including customised cupcakes, my speciality giant cupcakes and larger cutting cakes. Leave the baking to Claire and the celebrating to you!
Dorset Tea & Welsh Coffee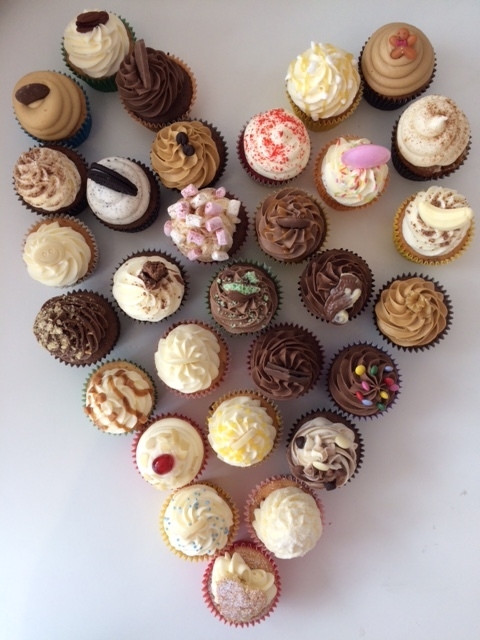 Lunch, Cupcake & Drinks Menus
Available to sit in and enjoy, or takeaway.
Click on a menu to zoom.
Come in for a Cupcake and a Cuppa
Opening Times
Tues-Fri: 10am - 5pm
Sat: 10am - 3pm
Sun-Mon: Closed - resting the mixing bowl!
Find us
Teacups & Cupcakes
146 Crwys Road
Cardiff
CF24 4NR
Find us on Facebook, Instagram and TripAdvisor
Review us, snap your bakes and tell others of your favourite flavours!